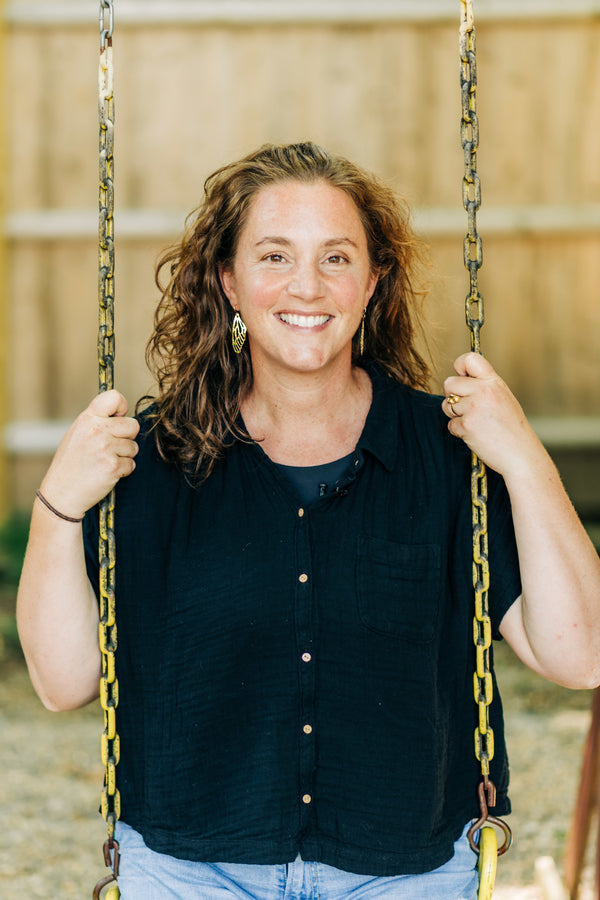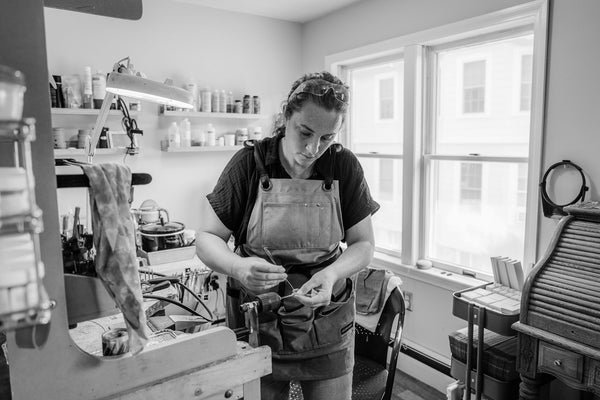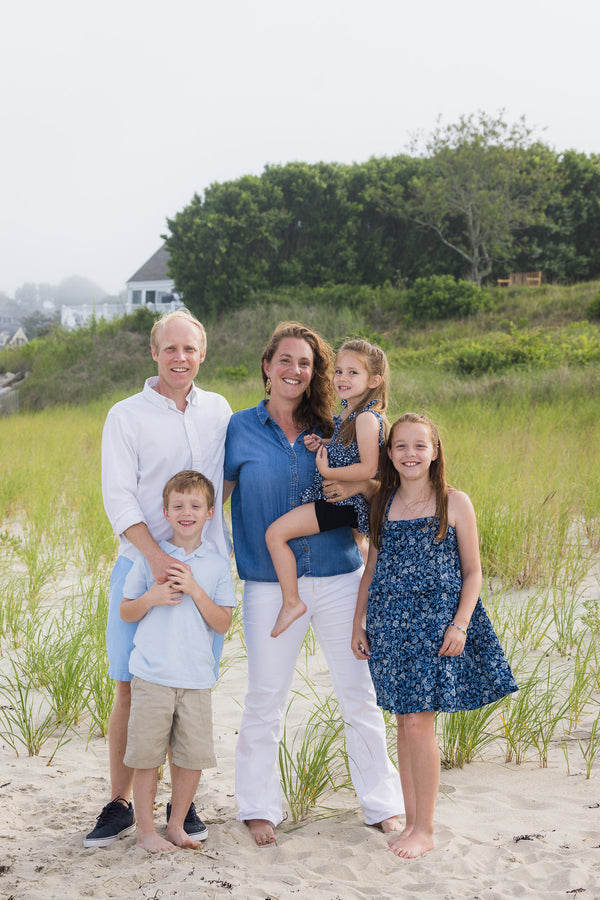 Hi, I'm Krista
and I am the owner, designer, and fabricator at Krista Knickerbocker Designs. My focus is to bring you simple, textured, handmade jewelry that is modern, a little unique, and effortless to wear. 
I received my design education through the lens of architecture, and for years I worked as an architect in and around Boston.  During this time, I found myself taking jewelry making courses and experimenting with jewelry and object design methods in my spare time.  I was drawn to the unique challenges and opportunities that designing on such a small scale offers.  From concrete design, to metalsmithing, to 3d fabrication, I love the magic of taking a material from its raw form and turning it into something meaningful, beautiful, and unexpected. 
I hope I can make something for you someday, and that you love it!  Feel free to reach out with any questions!